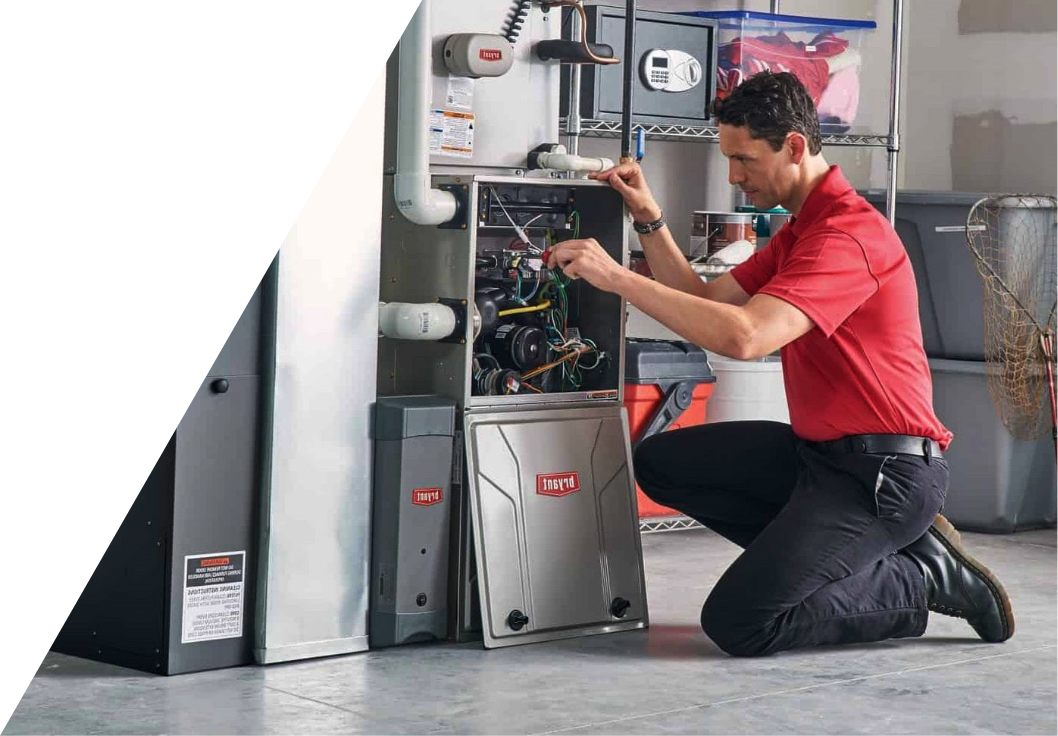 Heating
Furnace
Installation in Alliston
If you current furnace is old and inefficient, a new furnace installation in your Alliston home may be a smart choice in the long run.
Contact Us 

We're Capable of Working With All Makes and Models
Furnace Installation in Alliston – There are a number of reasons to seriously consider furnace installation to replace an old furnace in your Alliston, Ontario home. At Andrew's Heating & Air Conditioning, we have the experience to help you decide if now is the time to do that and can provide you with a comprehensive quote, so you can make your decision with all the facts in hand.
The most common reason to have furnace installation is to replace an older furnace that is no longer functioning and that would cost more to repair than it's worth. We never try to push you into going with furnace installation, as we are willing to continue with a repair protocol if that is your desire.
Sit Back and Relax
The Furnace Installation Process:
Another common reason to seek furnace installation is as a utility cost savings measure. Older furnaces are by their very nature less efficient than those now on the market, and that is even more the case as they age and performance has suffered. In many cases, the cost for furnace installation can be recouped through energy savings in a relatively short period of time.
Finally, another potential reason for furnace installation is to increase the value of your home. If you plan to sell in the next few years, you will find it easier to find buyers and enjoy the highest return if you have modernized your home in various ways, particularly with new furnace installation if your system is quite old.
If you have questions about furnace installation and want to have all the facts and figures in order to make the determination whether it is the smart choice in the long run, give us a call. We have helped many homeowners since we started business in 2009 and have built a reputation for reliable, honest service in Alliston.