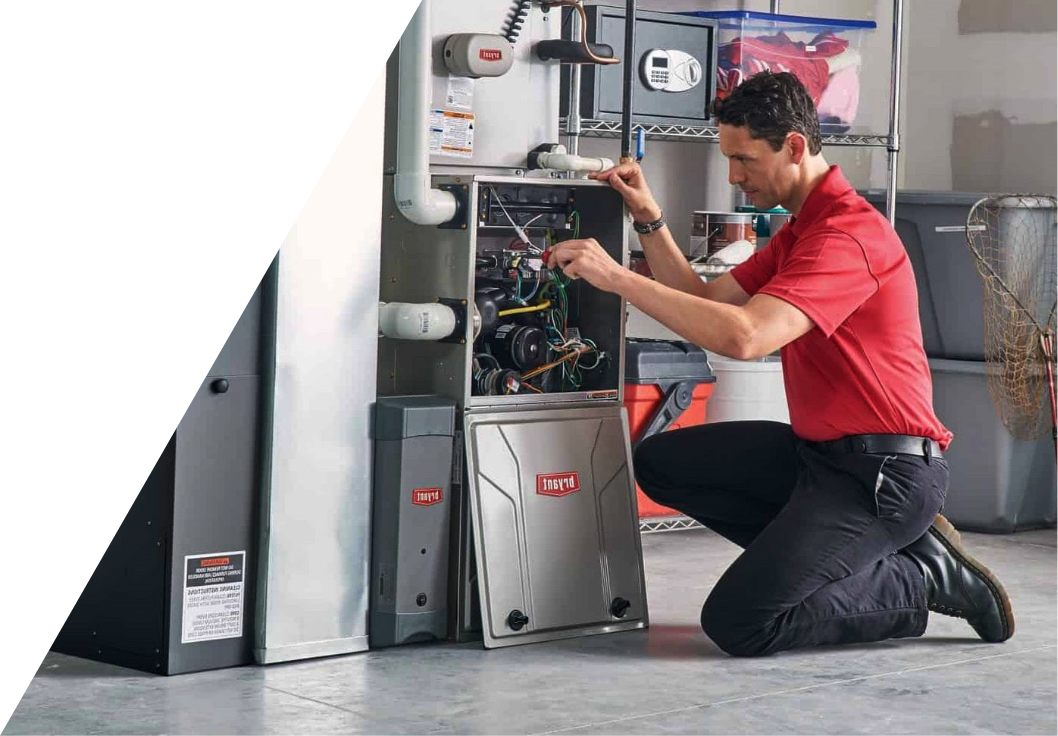 Heating
Furnace
Installation in Innisfil
Turn to us for furnace installation to better survive the next Innisfil winter.
Contact Us 

We're Capable of Working With All Makes and Models
Furnace Installation in Innisfil – At Andrew's Heating & Air Conditioning, we understand your pain when you get another whopping heating bill, and we want to help. Let's face it– Innisfil, Ontario winters are not for the faint of heart. Surviving the frigid temperatures is only possible because of modern day heating methods, namely furnaces. Unfortunately, if you have an older furnace, your thoughts may turn instead to surviving those huge utility bills. If yours are skyrocketing, it may be because your old furnace is no longer operating very efficiently.
While an older furnace may still be operational, it may be wise to opt for new furnace installation. The cost for your new furnace along with the furnace installation can be recouped by the money you save on utilities quicker than you might think. In addition, an old furnace could be costing you more in repair costs. If you give us a call, we will be happy to come out and assess your current furnace and let you know if we recommend maintenance or repairs to make it more efficient or if your best bet is new furnace installation. You can trust us for an honest assessment because we have built our reputation on always putting our customers' needs first.
Sit Back and Relax
The Furnace Installation Process:
We'll familiarize ourselves with your new furnace and listen to any special instructions you have for the actual installation.
We'll follow the manufacturer's guidelines and rely on our extensive experience to install your new furnace.
We'll finish off the furnace installation process by testing out your new system and making sure it works like it should.
Contact us if you have questions about furnace installation or any of our other heating & cooling services. For reliable service on all makes and models of furnaces, air conditioners, water heaters, and gas fireplaces, give us a call. Our locally owned and operated business will exceed your expectations for quality workmanship and friendly service.