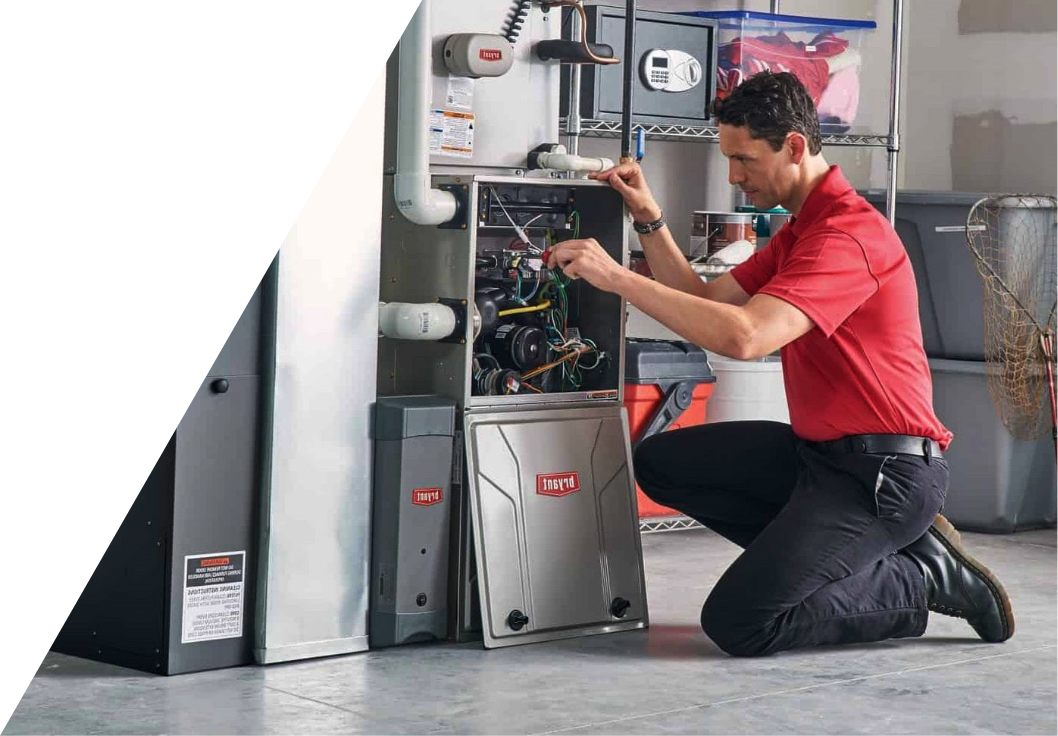 Heating
Furnace
Installation in Orillia
We guarantee your furnace installation job in Orillia, ON is done on time and on budget!
Contact Us 

We're Capable of Working With All Makes and Models
Furnace Installation, Orillia – If you are struggling with a furnace that doesn't work right anymore or have a furnace that is reaching the end of its life cycle, you need a professional who can help navigate and support you with the furnace replacement process. Andrew's Heating & Air Conditioning is dedicated to helping you through this process, as we are a locally owned and operated company that wants to ensure you're completely satisfied with our service. Right now, High Efficiency Furnaces are available and on sale, contact us for a quote and to check if you qualify for a rebate up to $250!
Regardless of what type of furnace you purchased for your home in Orillia, Andrew's Heating & Air Conditioning can support your needs, as we have the ability to work with all makes and models. Our installation process is specific, and has been tried and tested to ensure your furnace replacement in Orillia is done correctly.
Sit Back and Relax
The Furnace Installation Process:
The first step is taking the time to familiarize ourselves with your new furnace and learn about any unique instructions you may have regarding the actual installation.
Next, we take extra time and consideration to ensure we are following the manufacturers guidelines accordingly, while also relying on our trusted knowledge and experience to install your new furnace.
Finally, the furnace installation process is finished by testing out your new system to ensure that it is working properly.
Our one request is that while we take the time to ensure we do our job correctly installing your new furnace, you sit back, relax and enjoy the experience. If you have any questions or concerns along the way, don't hesitate to ask!
At Andrew's Heating & Air Conditioning, we make sure that your furnace installation is done on time and within the parameters of your budget. If you're looking to schedule a time for service, or are interested in finding out why you should choose to work with us, then get in touch with us at Andrew's Heating & Air Conditioning today!