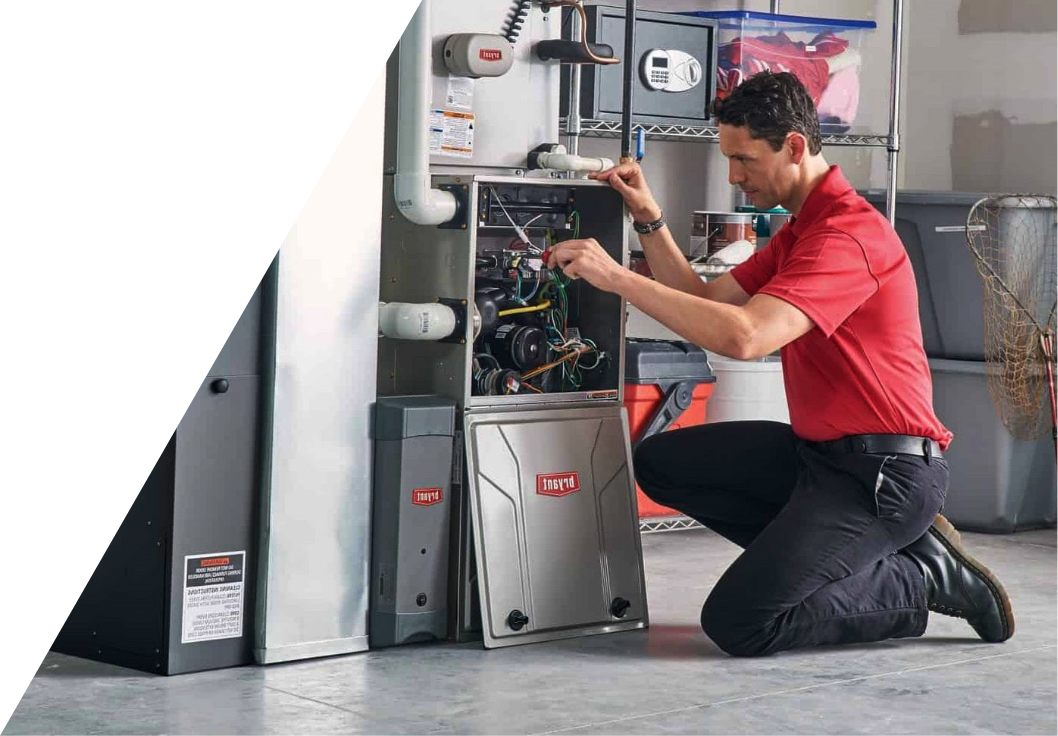 Heating
Furnace
Maintenance in Alliston
Furnace maintenance in your Alliston home saves you money in the short and long term.
Contact Us 

We're Here to Help
Furnace Maintenance in Alliston – It doesn't matter if your furnace is brand new or decades old– if you want it to last as long as possible, operate as efficiently as it can, and avoid large repair bills, regular furnace maintenance is essential. At Andrew's Heating & Air Conditioning, we understand that your Alliston, Ontario home's HVAC system is one of those things you probably don't think about much when it is working as it should. However, we also know what a huge investment it is and that you want to do everything in your power to preserve its lifespan. With our furnace maintenance program, we will stay on top of giving it the servicing it should have, which will save you money in the long run.
The first reason you'll save by having furnace maintenance done each year is because your home's furnace will be able to run as efficiently as possible, saving you money on your heating costs. An improperly functioning furnace can raise your utility bills by more than you might think.
Sit Back and Relax
Furnace Maintenance Benefits:
Just as your family vehicles are maintained through oil changes so problems don't arise, the same is true for furnace maintenance. You will experience far more breakdowns if you neglect this vital service. When you consider that furnace maintenance is far less costly than major repairs, you can readily see that it makes the most sense. Regular furnace maintenance will also preserve the lifespan of your furnace, so you will not need to come up with the money for replacement as early as you would if you were to forego this important service.
So, the bottom line is that furnace maintenance saves you money in the short and long term. Call us today to learn more about our affordable furnace maintenance protection plan.