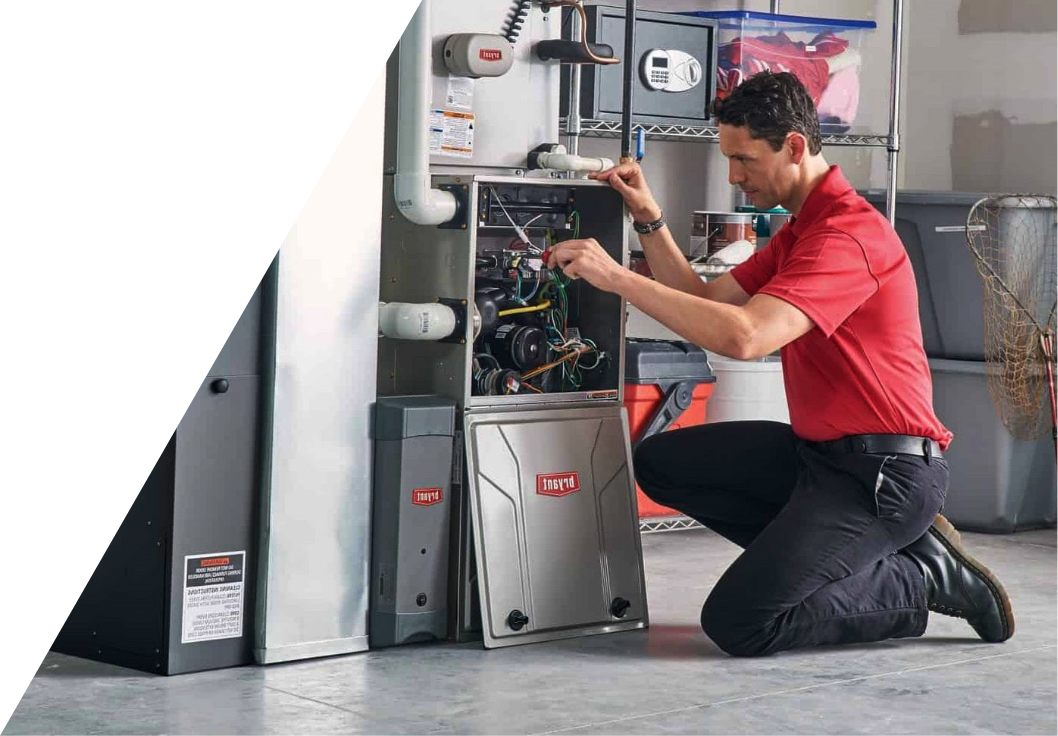 Heating
Furnace
Maintenance in Innisfil
Don't experience a single freezing Innisfil winter without adequate heat when our furnace maintenance services can keep your furnace running properly and efficiently.
Contact Us 

We're Here to Help
Furnace Maintenance in Innisfil – It is important to us at Andrew's Heating & Air Conditioning that you and your family are safe and warm every single day and night during the winter. That is why we highly recommend having a furnace maintenance completed at least once-a-year. If your Innisfil, Ontario home's furnace is not operating properly, there are a number of outcomes, and none of them are pleasant.
Some dangers of neglecting regular furnace maintenance are immediate, whereas others can pop up a few years from now. Some immediate problems include carbon monoxide leakage, larger utility costs due to inefficiency, and not being able to maintain a comfortable temperature in your home. As for the long term, your furnace is likely to break down more often, and its lifespan will be considerably shorter, resulting in the need for furnace replacement many years earlier than you would like.
Sit Back and Relax
Furnace Maintenance Benefits:
Make sure that your furnace is operating safely.
You can prevent unexpected problems with your heater, especially when it's extremely cold outside.
You may find that your heater becomes more efficient and that it costs less to heat your home.
You can catch minor problems before they turn into larger and more expensive repairs.
Our furnace maintenance includes a 25-point inspection that not only assesses your furnace for efficiency, but also for safety. We will thoroughly clean all the components, replace worn parts, and make any necessary adjustments. The ideal time for furnace maintenance is before the temperatures drop and the snow begins to fall. This way, if there is a problem, you won't be going without heat at a critical time while your furnace is being repaired. It may be only a day, but that is one day too much when it is freezing outside.
If you have questions about our furnace maintenance services or would like a quote for this vital service, give us a call. We service all makes and models of furnaces, always with the ultimate in reliable, honest service.