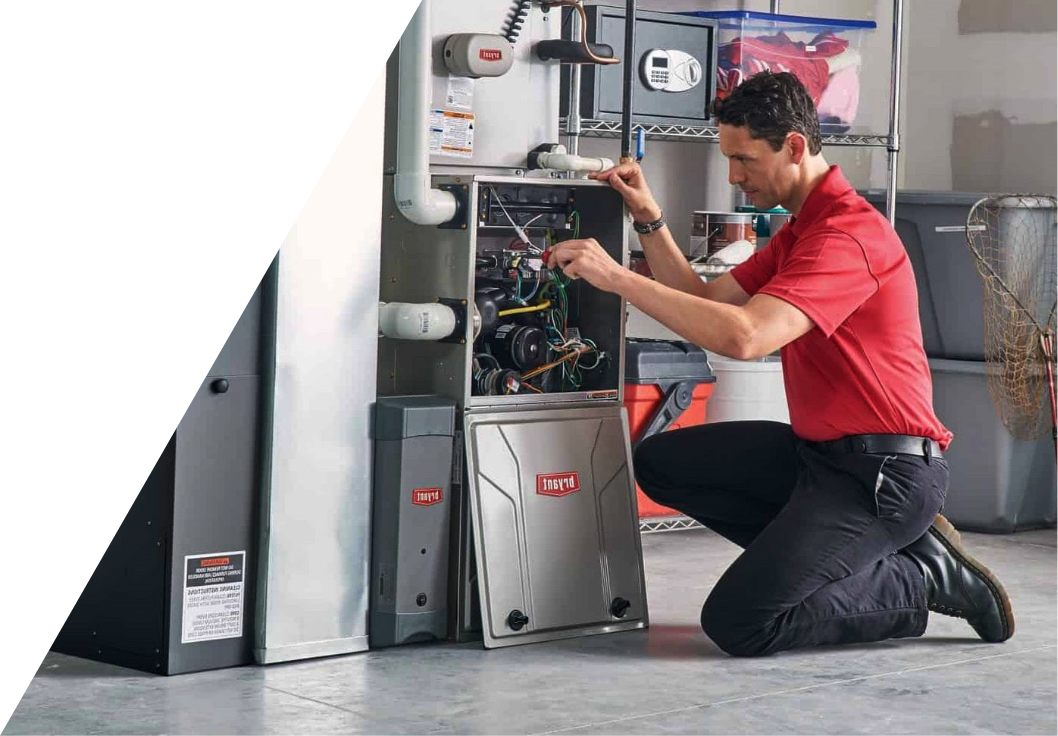 Heating
Furnace
Repair in Alliston
You don't have to wait hours for furnace repair for your Alliston home; give us a call any time day or night.
Contact Us 

Ready and Waiting to Meet Your Furnace Repair Needs
Furnace Repair in Alliston – It is the coldest night of the season, and you and your family are all comfortably snuggled in your beds for the night. That is until about 3 a.m., when you awaken with the realization that you are feeling quite cold. Dread washes over you as you check the furnace thermostat and find that the temperature inside your home is dropping and approaching the frigid outdoor temperature.
At Andrew's Heating & Air Conditioning, we understand that deep fear that your home's water pipes could freeze and burst, and that your family's health is also at risk. That is why we are available 24/7 to handle emergency furnace repair calls. Don't spend those next few hours waiting till dawn. Let us start restoring the heat in your home quickly. We provide furnace repair for all makes and models of furnaces, and we come prepared with the parts we may need to restore your heat. Our goal is to do the furnace repair with just one visit because we know that every hour that passes without heat is an hour too long.
Rest Easy
Restore Your Furnace's Functionality
You can count on us for a quick and correct diagnosis of the problem with your furnace and the experience to make the proper furnace repair. We have been providing furnace repair in the Alliston, Ontario area since 2009 and have built our reputation on providing the highest quality service that is both reliable and honest.
Save our number in your phone or keep it by the furnace, so you won't lose any valuable time should you need furnace repair. We also recommend that you contact us before winter arrives, so we can perform maintenance on your furnace that will lessen the chances of needing furnace repair at the most inopportune time. Feel free to call us with any questions you may have about any of our heating and air conditioning services.