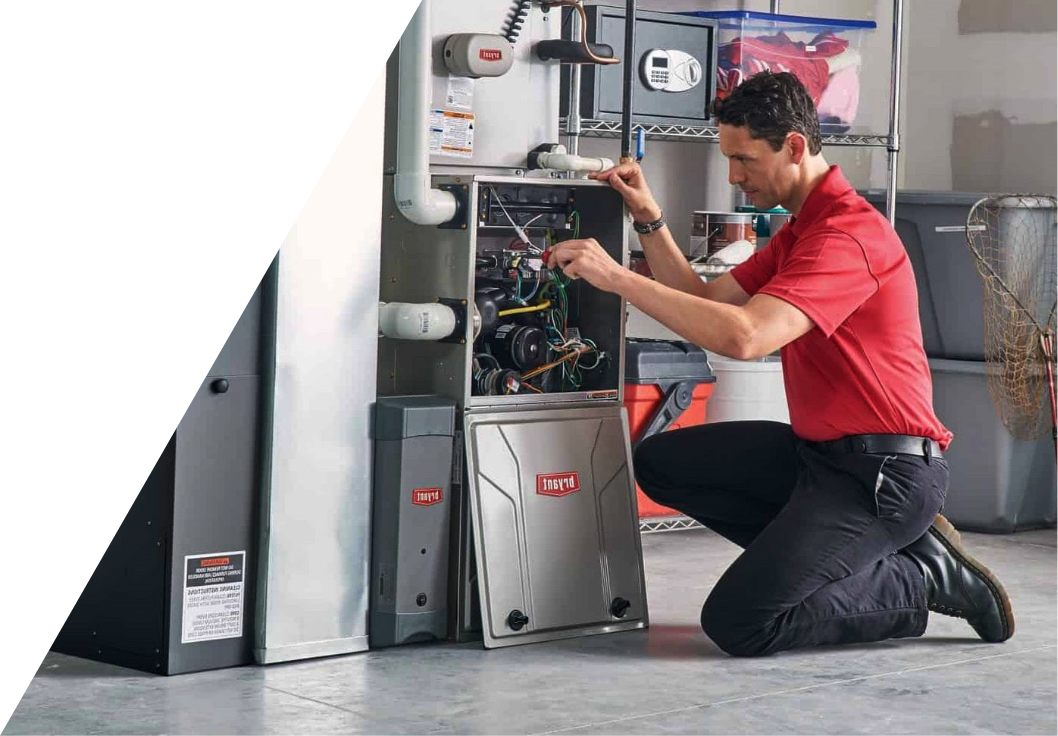 Heating
Furnace
Repair in Innisfil
Temperature's dropping and you need furnace repair? Call us, and we'll be to your Innisfil home in a jiffy!
Contact Us 

Ready and Waiting to Meet Your Furnace Repair Needs
Furnace Repair in Innisfil – It never seems like you realize you need furnace repair on one of the wonderful mild winter days in Innisfil, Ontario. Thanks to good old Murphy's Law, it is more likely to be one of those total record breakers where the first thing you think about is how much time you have before the pipes start freezing. We understand that at Andrew's Heating & Air Conditioning, and that's why we offer 24-hour emergency service for furnace repair. We know going without heat for even a few hours can be risky and uncomfortable, so we won't make you wait any longer than necessary.
We have one of the quickest response times in the Innisfil area when it comes to repairing furnaces. Even if your furnace hasn't stopped completely, we recognize that even one not working efficiently is cause for concern. It can be pretty difficult to lay your head on the pillow at night wondering what could be causing your furnace to churn out only cool air. You won't have to lose sleep with our dedication to restoring your furnace's functionality quickly.
Rest Easy
Restore Your Furnace's Functionality
If your home's furnace is troubling you, causing your heating bills to skyrocket, or isn't working at all, give us a call right away. Day or night, we'll take care of your furnace repair, so you'll be all set should the temperatures drop even lower. We are locally owned and operated, and we are experienced with all makes and models of furnaces. We are well-known for our reliable and honest furnace repair services.